The creation of products from natural stone has significantly expanded the variety of kitchen countertops and bathroom countertops. Different types of stone, obtained through innovative technologies, are characterized by excellent operational and strength properties.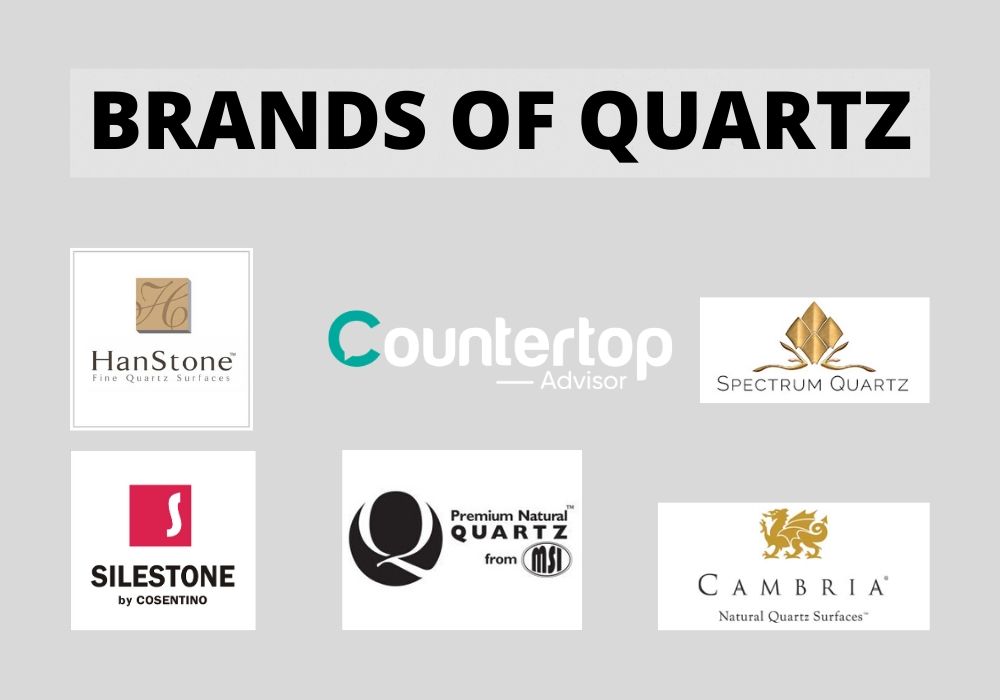 Worldwide brands of countertops comparison
But in finding the perfect product for their home, many customers are interested in information about which manufacturer is better? Modern manufacturers attract potential customers to their products not only with comfortable prices. Experts offer granite, quartz, and marble materials, which are characterized by excellent strength index, excellent physical properties, long service life, and other first-class qualities.
Natural stone's strength gives countertops wear resistance and durability – this is an essential characteristic for countertops with high activity as countertops for kitchens and baths. We offer you an overview of leading companies specializing in the production of materials to create countertops for bathrooms and kitchens. In this article, we will tell you about 29 top popular brands of countertops.
Best Companies of Benchtops
Edstone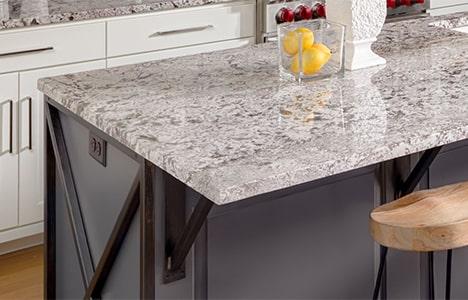 Manufactures granite, quartz, and marble countertops in Orlando and Central Florida. 15 years in the granite business. Edstone brand production is always a wide variety of high-quality countertops with a broad color palette. Their comfortable prices distinguish them, customer focus, and work efficiency.
Marble.com (quartz and marble)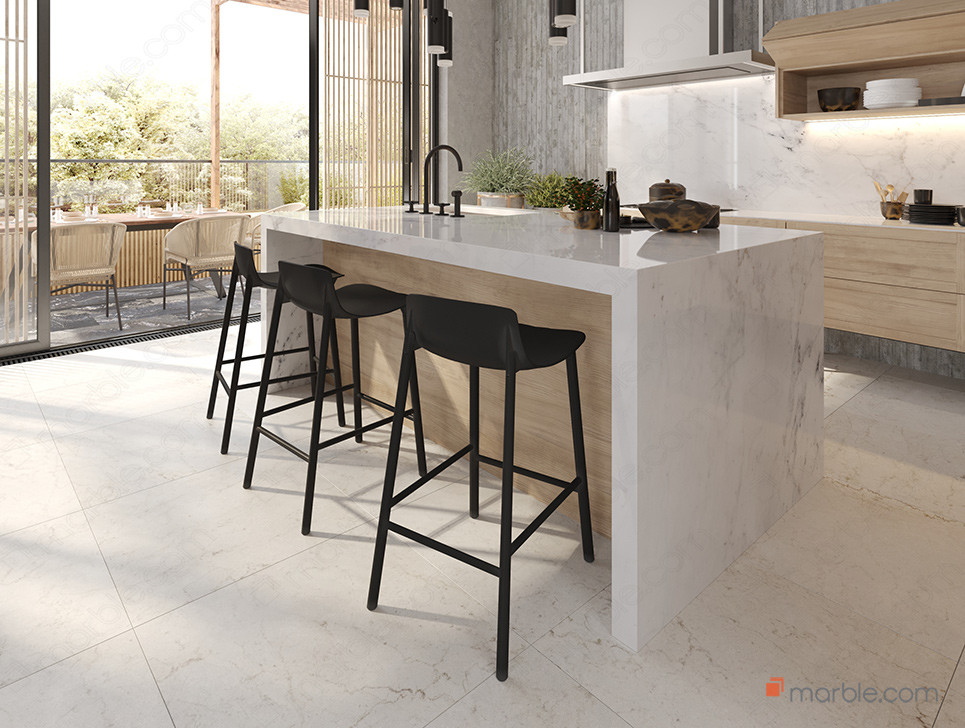 The strongest quartz and marble is the largest producer of natural stone countertops around the world. The company has been operating since 1996. They offer a vast variety of stone colors (more than 2000), the latest technologies for the manufacture and installation of products, service of the highest quality.
Caesarstone countertops (quartz)
Caesarstone was founded in 1987, and it is a pioneer in the creation of quartz surfaces. They know everything about quartz stone. CAESARSTONE Quartz agglomerate is a natural force of quartz combined with various polymers and pigments. The materials do not emit harmful substances and are absolutely safe for humans. They are certified for use in the food industry, in children's institutions, in kitchens.
Caesarstone countertops: The exceptional beauty, strength, and durability of quartz allowed us to create a product that is superior in physical qualities to both marble and granite and any artificial surfaces. Quartz stone CaesarStone, consisting of at least 93% natural quartz, a small percentage of pigment, and high-quality polymer resins, turned out to be harder than granite and at the same time four times stronger than it, as well as resistant to dirt, chips, and cracks.
Quartz Silestone benchtops and surfaces (manufacturer: USA)
One of the world economy for the production of quartz surfaces (produces 4 million m2 per year), which are exported to more than 50 countries. The absolute leader in sales in Europe and North America. A unique stone that is created from combinations of the best that nature has to offer with cutting edge technology.
To adapt to your style, the Brand of countertops has developed several types of finishes for different uses of the material. Pulido (polished), suede (suede) or volcano (roughened) are three finishes to inspire you when choosing the countertop, flooring, or wall cladding you've always dreamed of.
Silestone is 94% composed of natural quartz, which gives it extreme hardness and resistance to harmful agents. It is ideal for making kitchen and bathroom countertops, flooring, and wall cladding with minimal stitches. It is not just limited to countertop and backsplash materials. Matching designs are available in sinks, vanities, and shower pans. Company offers a robust 25-year limited warranty that is transferable to subsequent owners and includes no pro-rata limitations.
The traditional polished Silestone finish enhances the color and shine of the worktop. It covers a wide range of colors, from the purest whites to the deepest blacks, which will overwhelm the space with brilliance, splendor and a lot of sensations.
Cambria Quartz
Cambria is a collection of quartz agglomerate for the production of wear-resistant, practical, aesthetic products for interiors' arrangement and decoration. The Cambria company is a leading manufacturer of premium artificial quartz. This brand's materials accurately repeat the unique natural pattern, the fantasy texture of marble and granite – minerals with an exquisite character. Serious competitor of Marble.com
---
Famous Brands of Countertops:
LG Hausys
LG Hausys represents today the largest Korean company engaged in construction and finishing materials. LG Hausys is committed to creating a comfortable life thanks to environmentally friendly and multifunctional building and finishing materials. LG Hausys produces quality artificial stone. Acrylic or polyester resin (up to 45%) – the basis of a synthetic stone. LG Hausys' goal is to be a leader in creating a comfortable «green» atmosphere. The company constantly chooses environmentally friendly construction and finishing materials and strives to make the most modern functional materials.
LG Viatera
The American brand Viatera has established itself as a symbol of quality, style, innovative technologies. Brand Products are manufactured in the Atlanta, Georgia plant by LG Hausys America. The factory complex producing quartz agglomerate, LG Viatera countertops is equipped with super modern Breton lines working on innovative technologies. To scratches, stains, and high temperatures, as well as non-combustible.
Corian Quartz
The Corian Quartz acrylic stone is a unique material – plastic and durable, very beautiful and diverse. Today the brand of countertops isn't so popular as earlier. Nevertheless, the company offers unlimited form options, a comprehensive color scheme, various designs, environmental friendliness, constancy of color, and high service life.
HanStone
The manufacturer is the South Korean company Hanwha, a leading global manufacturer of building materials. The HanStone palette has about a hundred color decors. It can be processed well.
Granite Transformations
Granite Transformations was founded in 1996 to present people with their dream home. Granite Transformations offers high-quality and drawing attention countertops and granite, the processed glass, and Etherium ™ By E-Stonequartz.
MSI Q Quartz
MSI has been operating since 1975. They create tabletops from quartz, operate 25 branches in the USA. They have a wide palette of colors.
Pental is a Seattle distributor large enough to have its line of quartz products under its brand name. It is known for its competitive price and includes four different collections.
Samsung
Quartz agglomerate manufactured by Samsung Radianz is the latest artificial origin material, consisting of 93% of natural components. It is a high-tech composite, the basis of which is a stone crumb. 7% of polymer binders provide surfaces with increased resistance to various negative factors – moisture, impacts, abrasion, which is valuable for producing countertops, flooring, stairs. The agglomerate design is not inferior to the natural mineral – the manufacturer's line includes panels with various stone patterns in an extensive shade palette.
DuPont
The giant of chemical and consumer products DuPont (and the famous brand Corian countertops manufacturer with a hard surface) was the first to enter the quartz market with its Zodiaq line. This brand, now called Corian Quartz, includes about 48 color options.
Daltile ONE Quartz
Daltile, as the name implies, is mainly engaged in the production of ceramic, porcelain, and glass tiles. The ONE Quartz line from Daltile with a modest list of 34 designs is a cost-saving that some large brands do not offer.
PentalQuartz & Vicostone
Thanks to many years of experience with quartz, Vicostone has made a unique discovery of its kind – nature can be closer than you think! Vicostone was able to capture all the beauty of the nature surrounding us and convey it to you in the form of quartz composite stone. The countertops company offers a choice of more than 100 colors of artificial stone – quartz agglomerate. This composite material is manufactured by a Vietnamese company and is very hard, wear-resistant, and durable.
Wilsonart
The use of the most technological equipment Breton S.P.A (Italy), capable of producing several million square meters of composite stone per year, makes it possible to delight the consumer with the highest quality product!
QuartzStone
Quartzstone artificial stone is a robust and durable material made of quartz crumbs and environmentally-friendly resins. It is excellent for the manufacture of windowsills, catwalks, countertops, and many other products. Also, Quartzstone is an environmentally friendly material, completely safe and non-toxic. Kitchen countertops from Quartzstone do not absorb any substances; bacteria do not multiply on them. At the same time, they are resistant to both water and household chemicals and even acids.
Compac
Compac is an artificial stone of the Portuguese manufacturer. Quartz agglomerate is the highest level quartz composite, the quality of which is confirmed by quality and safety certificates like on Marble.com. The material also has a high level of strength since it contains 95% quartz. Wear resistance, resistance to UV rays, moisture, high temperatures are not all the advantages of the Compac quartz agglomerate. A broad color palette, including both single-tone and polychrome options, allows you to use the material in a wide variety of interiors.
Quartz Primary
The main office is located in Bayonne, New Jersey. Provide a range of 60 colors and patterns that are not found in nature and a lifetime warranty.
Quarella
Quartz agglomerate Quarella is produced using BRETONSTONE technology by seven manufacturing enterprises located in Verona. This Italian brands of countertops is deservedly considered the world leader in developing, manufacturing, and selling high-quality agglomerate with a wide variety of invoices and color solutions. Slabs produced at Quarella factories are used to design facades of buildings, interiors of kitchens, bathrooms, and other rooms with high humidity. They are used to make elegant window sills, aesthetic staircases, and durable floors.
Radianz Quartz
Radianz is a quartz agglomerate previously produced by Samsung as an alternative to acrylic stone. Radianz is currently produced under the management of Lotte Holding. The colors of the quartz agglomerate have a classic appearance. The range also includes a marble collection. Radianz artificial stone slabs are used to produce countertops in a kitchen made of quartz stone, a bathroom, wall panels, window sills.
TechniStone
Technistone premium quartz agglomerate from the Czech manufacturer consists of 93% natural quartz with granite, sand, glass, resins, composite fillers, coloring pigments. As a result of the innovative technology of mixing and airless vibration pressing on innovative Italian equipment, it is possible to create high-quality coatings with a perfectly flat surface, resistant to damage, aggressive acids.
IceStone
IceStone.com is a manufacturer of durable surfaces made of recycled glass and cement in Brooklyn, New York. The surface of the IceStone is positioned as an environmentally friendly alternative to conventional stone surfaces and is usually used to make countertops, aprons, and washbasins for bathrooms. This product is an uncompromising combination of design and sustainability. The countertops of this quartz are characterized by their low environmental impact, safe production process, and product stability.
Formica
Formica Group is the world's leading provider of design-oriented surface coating solutions, with coordinated design for commercial and private customers. Countertops are made matte, glossy, moisture-resistant.
P

ionite
Like the appearance of granite, but not the high price? Tabletops made of laminate can be a solution. The surfaces have a wide range of shades, from the crystalline black color of graphite talc to the icy white color of ivory Cirrus and the fineness of blue sandstone.
Marble.com is the strongest player on the market in terms of production and logistics speed. But other companies have been dressed up to experience a lot of stress in this company. Because each manufacturer and different brands of countertops offers a very large selection of colors, material quality, and price range.